Burn Belly Fat Fast without taking pills!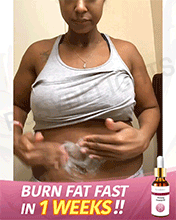 Achieve flat abs fast the safe wayandbanish cellulitewith this non-invasive slimming massage oil! Formulated with organic ingredients thatnaturallyboosts the metabolic ratetodissolves belly fat and slim down waist line.
Enriched with skin tightening essence thatpenetratesskin cells tobreak down cellulite. stubborn fat and stretch marks.ittones loose skinandleave you afirmer. smootherappearance.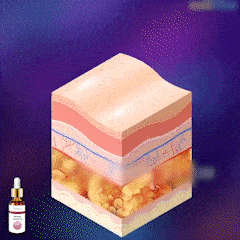 Belly Slimming Massage Oilhelpsbreak down fat cells in problematic areas in our bodysuch aships. thighs. buttocks and abdomen.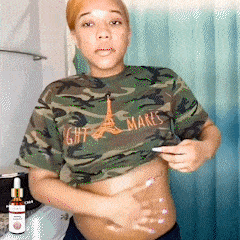 Made ofherbal based formula& skin tightening essence.ittones loose skin and stretched marksagainst uneven cellulite-filled skin. Besides using it on your stomach. you can use this oil toshape thighs. arms and other areas with fatdeposit.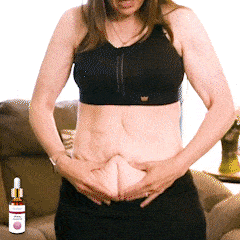 FEATURES
BURNS BELLY FAT FASTER & EASIER
Naturally reduces extra inches on the waistwith an exquisite blend of slimming oil targeting stubborn belly fat.
BANISHES CELLULITE & STRETCH MARKS
Enriched with skin tightening essence that penetrates skin cells tobreak down cellulite. stubborn fat. and stretch marks.it tones loose skin and leaves you a firmer. smoother appearance.

FAST AND INSTANT


Enhances blood circulationto facilitate the break down of fat cells.
HIGHLY EFFECTIVE


Promotescalorific burn and metabolic rate.
WIDE APPLICATION


The slim oil has a great effect onslimming the waist. legs. arms. thighs. and firming belly.
NATURAL & SAFE INGREDIENTS
Formulated with organic ingredients that naturally boosts the metabolic rate to dissolves belly fat and slim down waist line.
SPECIFICATIONS
PACKAGE INCLUDES
1pc x Belly Slimming Massage Oil