Not much stock! ! ! Limited Time Offer! ! ! 50% discount! ! ! Don't miss the opportunity! ! ! First come first served! ! !
The glue masking paper internal corner sticking tool has adjustable spacing. precise guidance. suitable for all kinds of curtain walls. interior and exterior decoration. window. sunlight room. painting protection. and other applications. The applying efficiency. straightness. and compactness are better than manual work. avoiding wearing hands. a real artifact!
Features:
Strong practicability: It is suitable for flat. external or internal angle areas to improve straightness and compactness!
Wide range of applications: suitable for various widths of textured paper! It is suitable for bonding floor tiles. beautiful seams between tiles. beautiful seams between wooden boards. beautiful seams on walls. beautiful windows and beautiful seams on windows. etc.!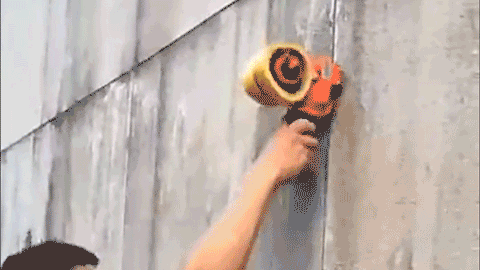 Accurate guidance: The humanized handle design makes it easy to use force during operation and makes the fitting guidance difficult to deviate!
Adjustable damping: The damping value can be adjusted to achieve the friction you want and enhance the feel!
Fit tightly: When fitting. there is a roller on the bottom to press it. which can make the masking paper fit tightly!
Sharp cutting: The masking paper applicator uses sawtooth cutting. which is easy and simple to cut!
How To Use?
1. Install the masking paper on the machine.
2. Adjust the gap. and paste it according to the gap.
3. Paste and compact. press tightly. don't leave gaps.
Specifications:
Material: engineering plastic + stainless steel
Adaptation Diameter: Paper core inner diameter 38mm (1.49in)
Construction Width: The maximum width of textured paper is 50mm
Distance Adjustment:The distance between the masking paper and the root of the internal corner is 0-50mm