Work In Tight Spaces Effectively With Ease!
Can't seem to turnnuts and bolts effectively incramped working spaces? Then this Joint Socket Swivel Setis the perfect addition to your toolkit!When space is limited. Joint Socket Swivel Set increases your access and gives you a better angle by working around obstructions and into tight spots. It can get the job done in half the time using the right tools to get at your nuts and bolts. It features a locking design with a secure connection and turns smoothly at extreme angles to access hard-to-reach places.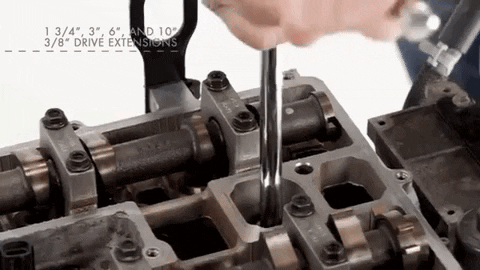 FEATURES:
Super Durability –Joint socket swivel uses a unique spherical design that distributes torque loads evenly over a greater surface area. so it allows for reaching a more narrow workplace and improves user performance significantly.
High-Quality Alloy –It is made from premium chrome vanadium steel. which greatly improves the strength and abrasion resistance of the workpiece.
Electroplating –The extra electroplating process provides Joint Socket Swivel Set with higher rust-resistance and better gloss.
Handy Tool –This tool is lightweight and small in size which means it saves space. No need to carry bunches of sockets.
Make Job Done Easier –The chamfered edges and spring-loaded detent ball will ensure a tight and secure fit. thus allowing you to save your precious time and perform auto repair tasks easily.
Widely used –Its adapter is suitable for all the hexagonal side to handle four square hole groove. which is applied to repair. car modification. wrench socket transformation. It is widely applied to vehicle transmission.
SPECIFICATION:
Material: Chrome Vanadium Steel
Dimension:1/4?? square head 43mm. 3/8?? square head 55mm. 1/2?? square head 70mm.
PACKAGE INCLUDE:
1Unit xJoint Socket Swivel Set