New Material of Abrasive Wheel!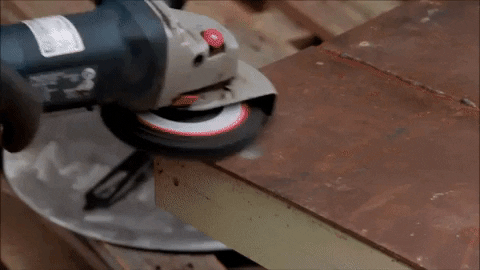 Rust on metal surfaces is a frustration, they corrode even faster than you thought. Don't panic! Introducing the Poly Strip Disc, which is specially invented to removes rust or paint, on any surfaces without damaging the original surface.

This product uses fiber mesh as the carrier and uses resin elastomer to firmly attach the sharp abrasive to the fiber mesh. Polishing and processing of complicated surfaces and deep holes of various metals or non-metals, especially suitable for grinding concave and convex surfaces and side surfaces.

Features:
The improved material adoption makes the strip disc clog-resistant which allows to strips faster and saves time. It also produces lower grinding noise and longer life.
The stripper discs easily remove paint and rust, without damaging the basic material surface.
Particularly suitable for removing, lacquer and paint coating on wood, stone, metal, and fiberglass surfaces.
Specification:
Material: Stainless steel
Diameter: 125mm
Bore size: 22mm
Thickness: 15mm
Packaged included: